Gira tu dispositivo para una experiencia óptima
3 días
Cultura
Playa
Cádiz accesible
Do you want us to email you this experience?
Enter your email address and in a few seconds you will have the experience on your mobile so you can see it whenever you want.
Your experience has already reached your email account
We have emailed you the experience; enjoy Cadiz like never before.
Don't you get your experience?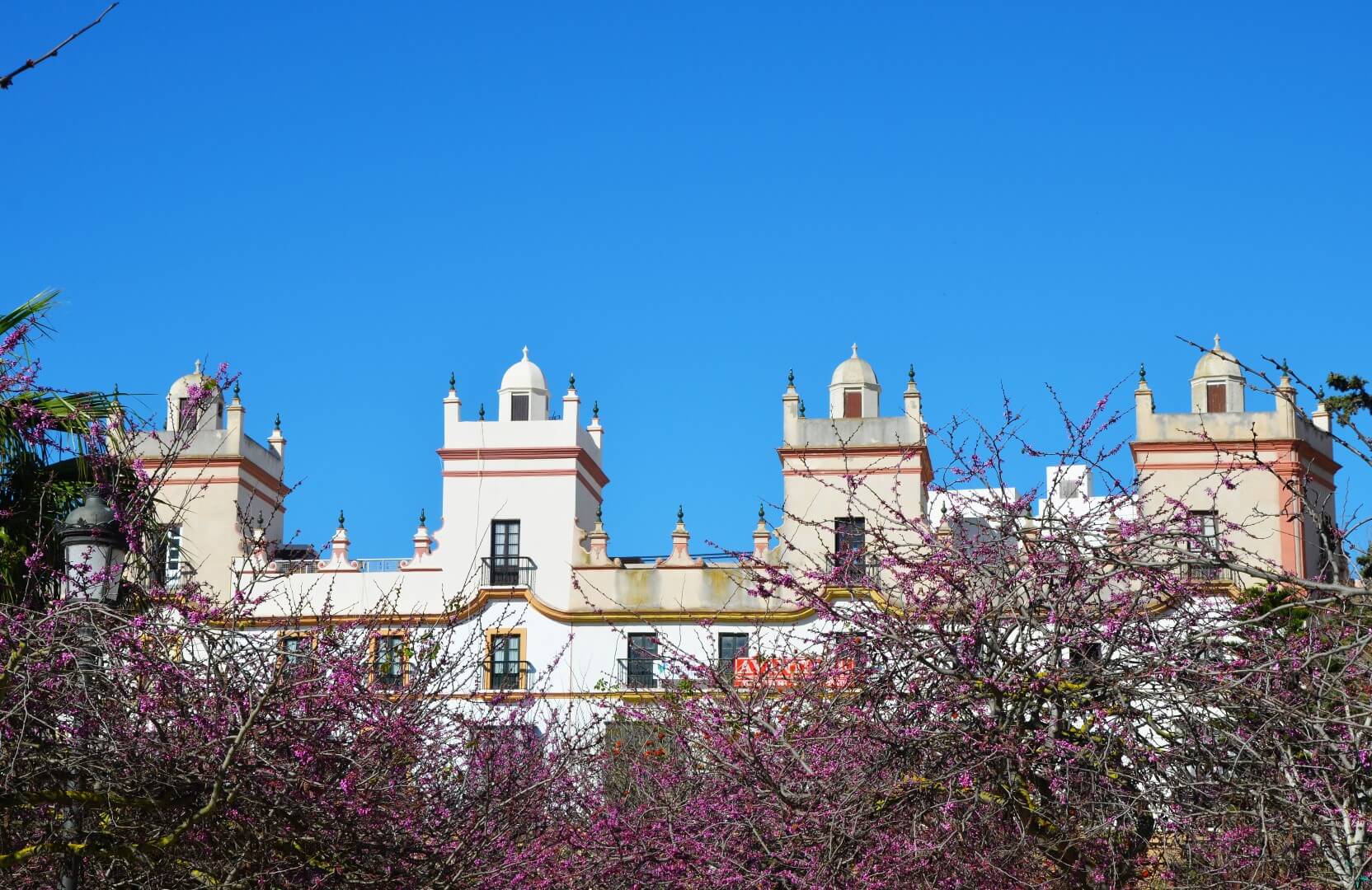 Cadiz, past, present and future
There are still those who are surprised, Yes, Cadiz is the oldest city in Europe. But the best thing is that today we can all enjoy its historic centre since it has been adapted so that no one is left without knowing it. Heritage of all and for all.

To begin we invite you to download the Cadiz Accessible Tourist Trail (Ruta Turística Accesible de Cádiz) for free. In it you will find a complete tour through most of the most emblematic places such as the Barrio de la Viña, the cathedral, the Central Market, the beach Playa de La Caleta or the park Parque Genovés. The proposed itinerary is 4 kilometres for pedestrian area and can be done in a little over an hour by people with reduced mobility.

But slowly. There's no rush. Cadiz is not just about monuments. Nobody can say they've been to the city without having a beer in its terraces, or even better, savouring its tapas .... We have three days ahead.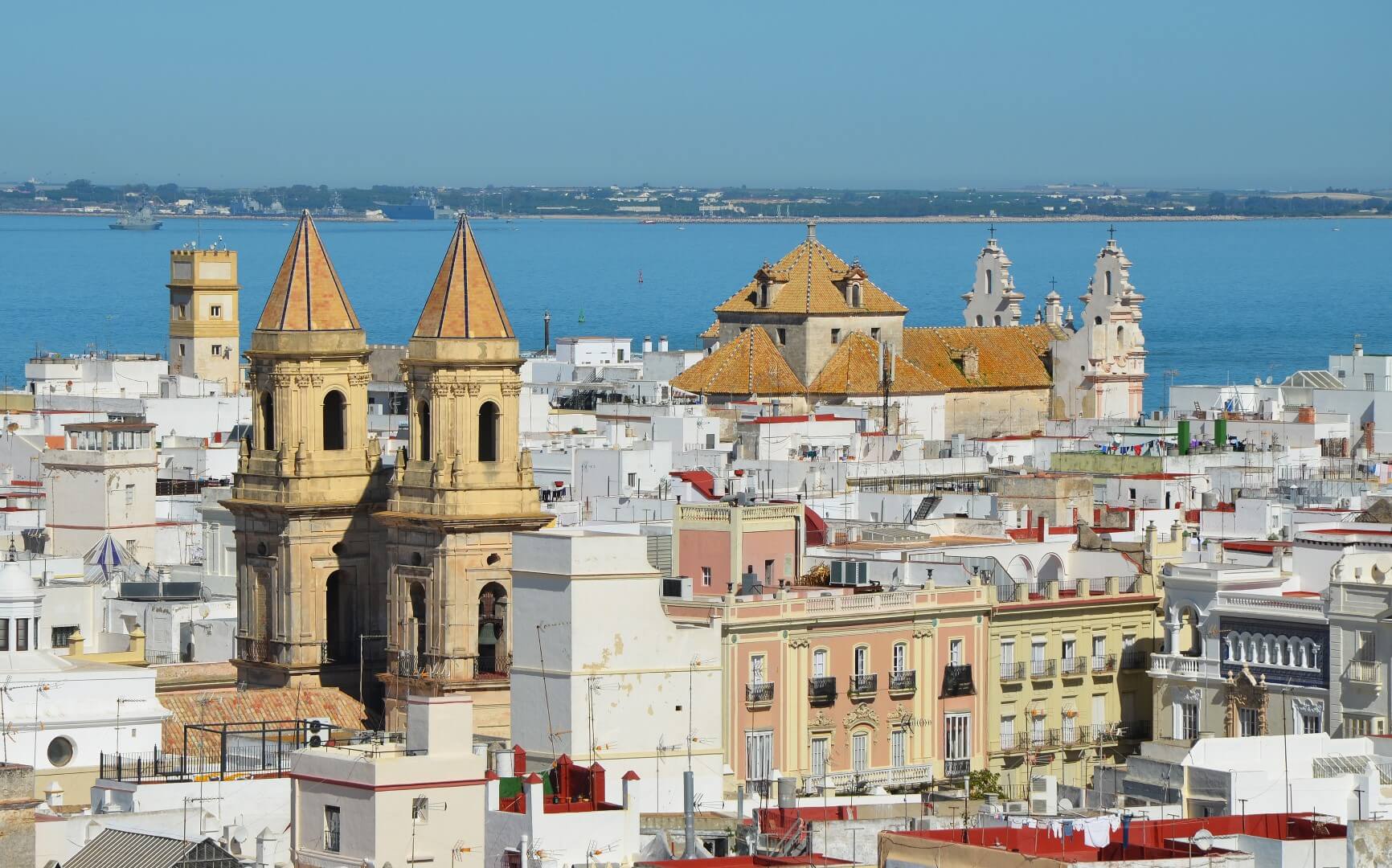 Inserta aquí una nueva sección
Sunsets without barriers
Our next stop is in Conil de la Frontera. The famous El Chorrillo beach has parking spaces for disabled people and walkways so you can easily get into the beach. At dusk a space for contemplation and good vibes is created here to see how the sun merges with the sea. It's true, it does it every day, but the difference is that here you always pay attention to this multicoloured treat.

It's been a busy day. To spend the night, our suggestion is the hotel Ilunion Calas de Conil, which is fully adapted, and which also employs people with different abilities in an interesting form of employment integration. In fact, three quarters of its workers have some disability. Among other things, this accommodation stands out for a level of attention and outstanding services. But, above all, for its surroundings in the Roche Coves. One of the great landscape treasures of the entire province of Cadiz. Thankfully, mobiles don't have photo spools ... that's all we're saying.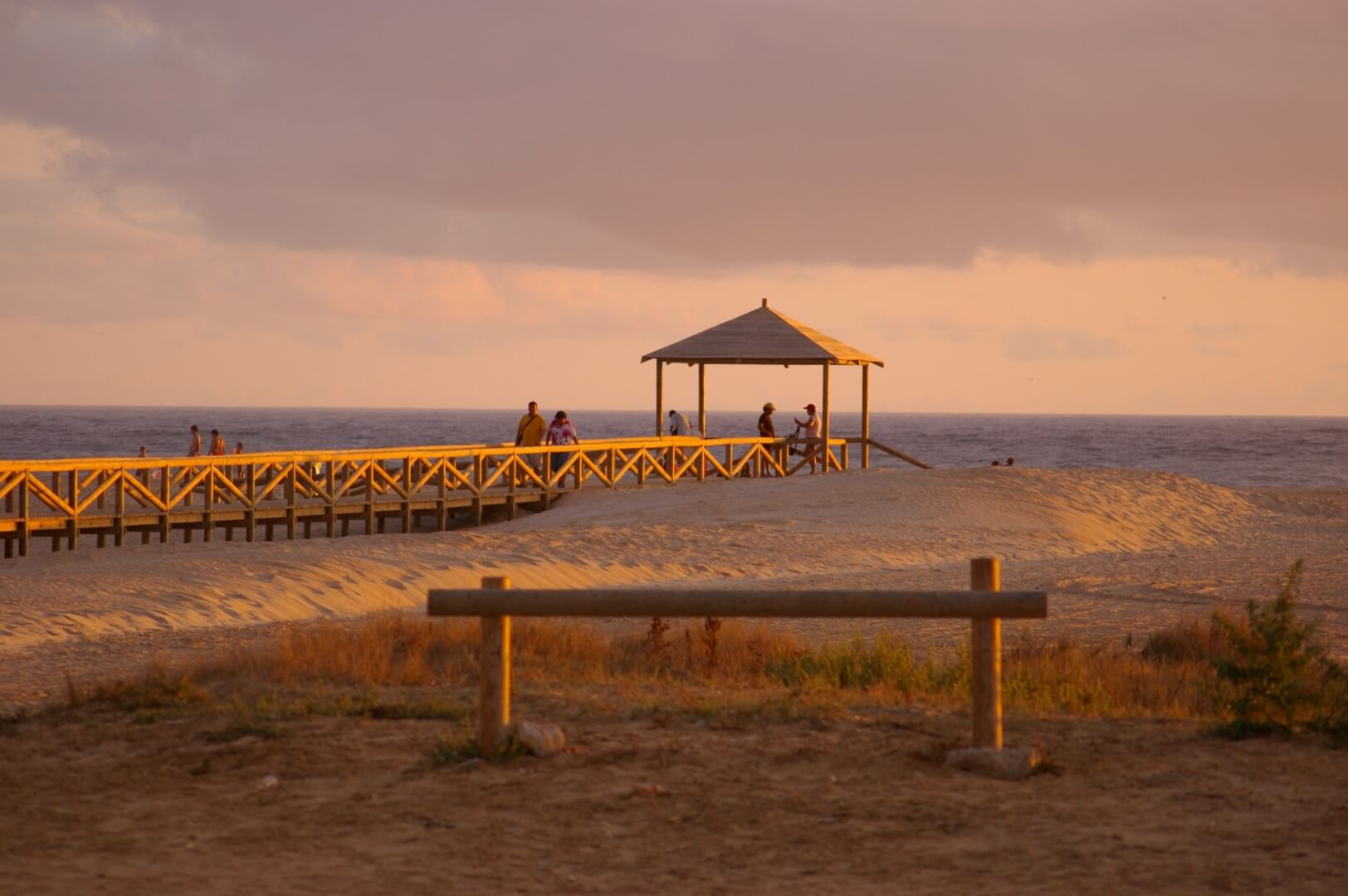 Dancing horses
New day, new suggestions. We head to the interior of the province, towards Jerez de la Frontera. In its outskirts we find the Williams & Humbert winery, one of the largest wineries in Europe and also the winner of the National Architecture Prize. In addition, its facilities have been included in Accessible Tourism by Predif. The visits are from Monday to Friday in the mornings and at weekends, in the afternoon. You must call to book. The visit includes a stop at the Museo del Jerez, with original old winemaking pieces.

Are you soaked in the wine oenology of our land? Let's go and discover another of the unmistakable hallmarks of Jerez de la Frontera: its beautiful horses and the dressage tradition. In the Duque de Abrantes Palace, home of the Royal Andalusian School of Equestrian Art, you can enjoy one of the most refined shows in the world, "How Andalusian horses dance" ("Cómo bailan los caballos andaluces") every Tuesday and Thursday and on special occasions. Check availability on their website and it is always advisable to purchase tickets in advance. What's more, the arena where the show is held has a space for wheelchairs and a reduced price for the wheelchair user and also for their companion.
In the old chapel of the Garnier palace it has has a blind-assisted model to discover this wonderful building through the sense of touch.
If you like horses, use the weekend to visit the Yeguada de la Cartuja. It's a different idea but just as interesting.  The farm is called Salto al Cielo.

The experience in Jerez de la Frontera is multisensory. That's why we do not want to lower our guard, and, for lunch, we suggest a meal for the senses. If you want to give yourself a real gastronomic treat in Jerez you will find the Santi Universe restaurant, a space where the experience of the award-winning chef Santi Santamaría goes hand in hand with the social integration of people with disabilities. You can opt for a superb tasting menu or order a la carte. Either way, you're going to enjoy it.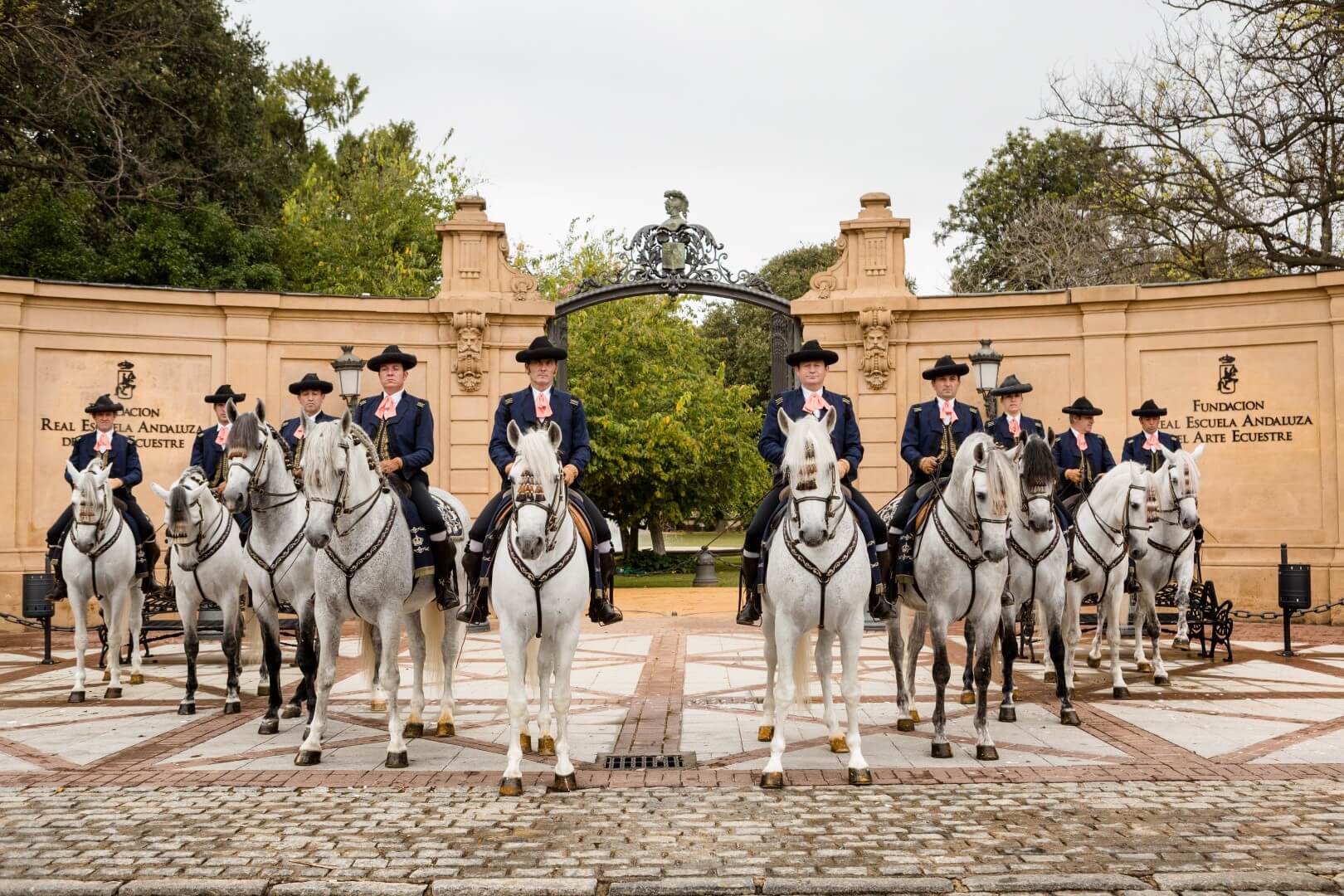 Pleasure at a slow pace
And now ... do you miss the sea breeze? A good idea is to spend the afternoon at the Valdelagrana beach, in El Puerto de Santa María, with reserved parking, ramps, wooden walkways and adapted toilet. A treat for everyone!

To round off the day we invite you to take a night walk through El Puerto de Santa María and, if you want a good dinner in elegant surroundings, your best option is to go to the manor house where the restaurant El Faro is located. With Fernando Córdoba opposite, this restaurant, with its tradition and international recognition, will make you love this land a little more. It has the most interesting and creative Andalusian cuisine and is fully adapted.    

That's true, it was an intense day!  In your walk through El Puerto you will have already noticed its numerous winery buildings scattered around the city. So why not spend a night in one of them? Just as we way, the 4-star Hotel Bodega Real has its facilities in an old cellar for ageing fine wine. Ideal for this context, right? And of course, it has friendly infrastructure for people in wheelchairs.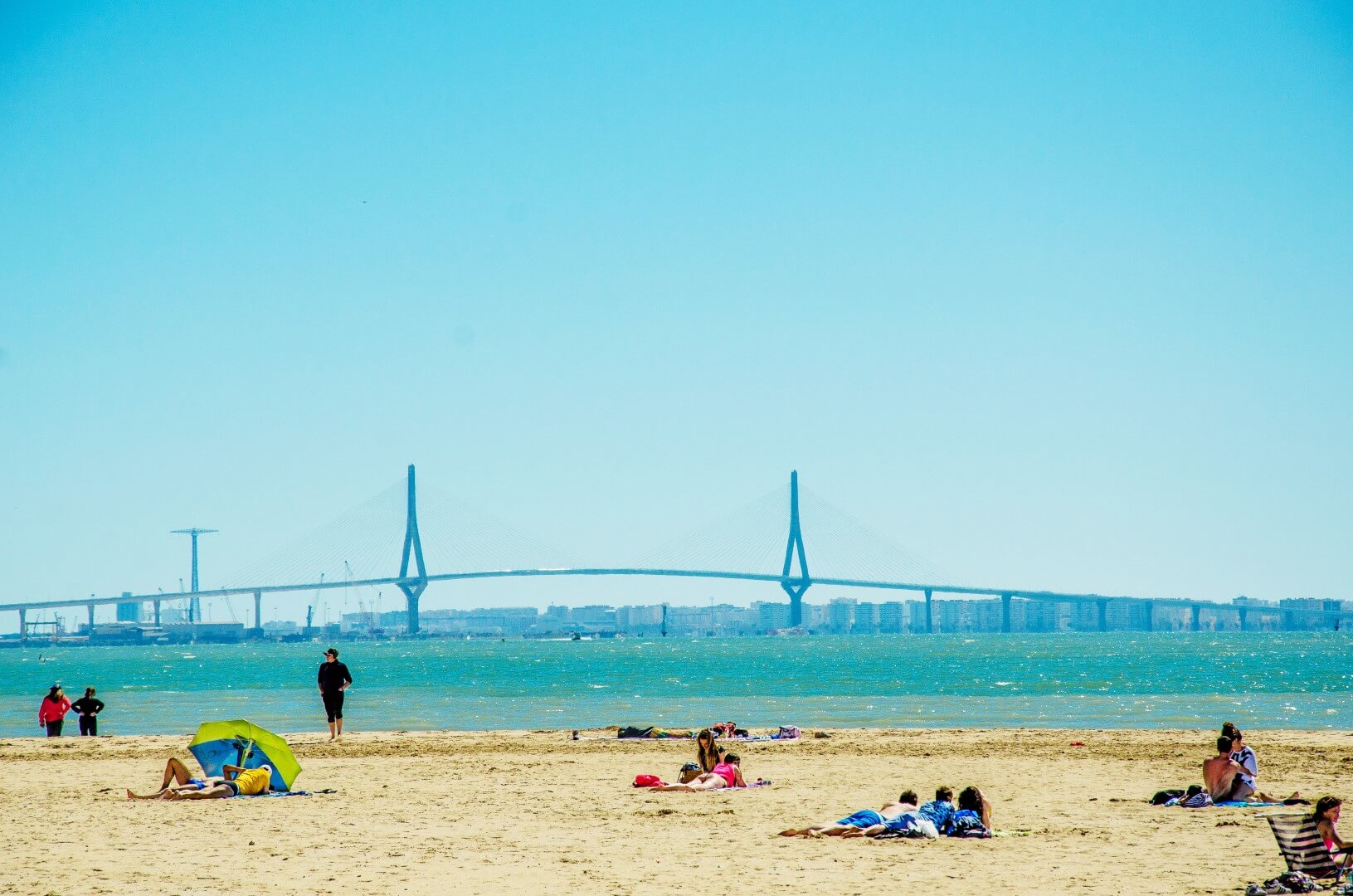 5
The train that never passed
You'll need energy when you visit the bedroom because today the suggested activity is demanding, but as they say in the cinema, suitable for all. Less than an hour and a half from El Puerto de Santa María and heading to the mountains, in a landscape of growing vegetation, you will reach Olvera. From there you can do a section of the green route Vía Verde de la Sierra between Olvera and Coripe. In total there are 22 kilometres of accessible trail, but it is enough to do one part to marvel at this trail, which many people choose to cycle.

This section passes exactly the route of what must have been a railroad that was never completed. But the embankments, the numerous tunnels and bridges that were built for the train to pass through this rugged terrain remain. If you're in shape and you get to Coripe, look out for the giant holm oak. When you see it, you will know what it is. It is no more or less than 700 years old and has been declared a Natural Monument.

Taking advantage of the railway context, you can choose to stay at Casa Vagón, in Olvera, which even has an outdoor pool. A different plan to sleep in a carriage of the that never happened and that is also adapted for people with disabilities.

You have already seen that there are no limits for anyone who wants to enjoy the province of Cadiz. Accessible routes, walks on the beach, experiences for the senses, lunches that are never forgotten. You'll be tempted to stay.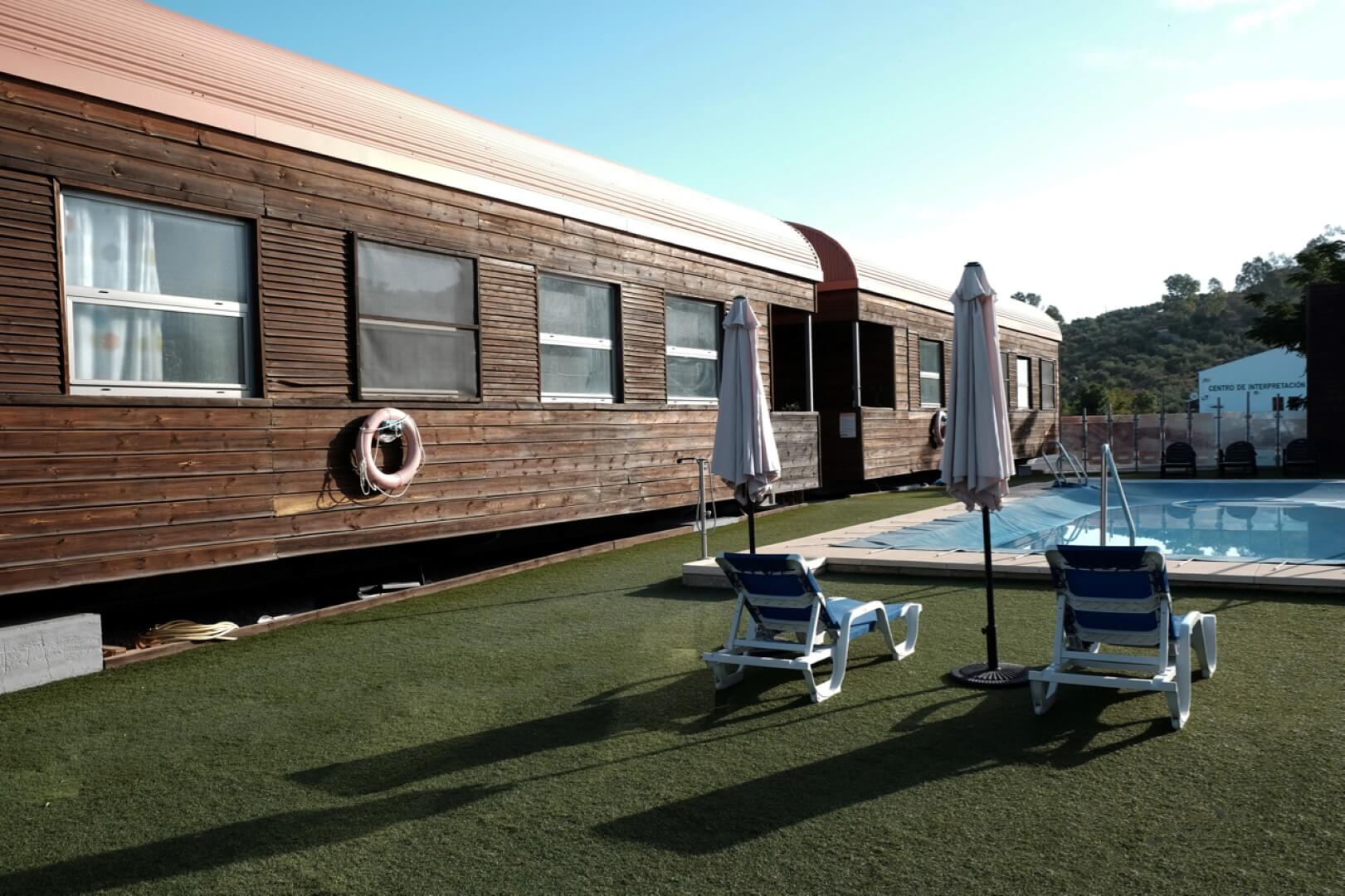 6
ITINERARY AND ROUTE
Kilometres: 248
Estimated driving time: 3 horas y 22 min.
Recommended number of days: 3
Attractions: Culture, nature, gastronomy, beach.
See route in map: Google Maps