Gira tu dispositivo para una experiencia óptima
2 días
Naturaleza
Aventura
Cádiz auténtica
Do you want us to email you this experience?
Enter your email address and in a few seconds you will have the experience on your mobile so you can see it whenever you want.
Your experience has already reached your email account
We have emailed you the experience; enjoy Cadiz like never before.
Don't you get your experience?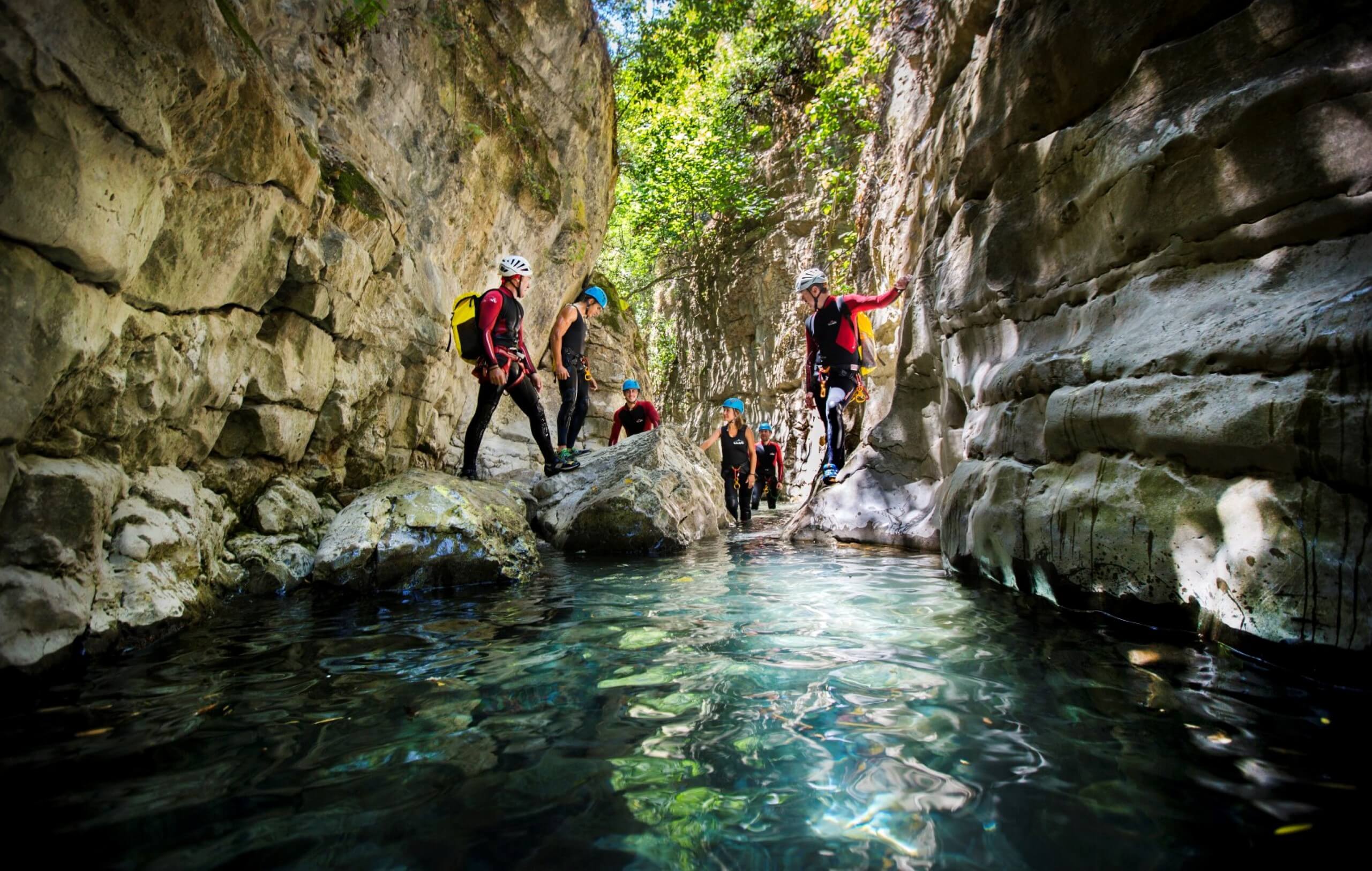 Green, I love you green 
PWell, yes. The rainiest place in Spain is not on the Atlantic coast. To the surprise of many, it is in Cadiz.  This large rainfall, in addition to dyeing green an enormous area in which is the Sierra de Grazalema Nature Park, has been sculpting the stone millennium after millennium. As a result of that erosion, today we can enjoy caves, grottos and canyons as spectacular as they are little known.

We propose you start the itinerary in the beautiful village of Grazalema, white as a cloud trapped in the Baetic mountain range. Here it is worth simply getting lost in its streets and having a coffee watching the peaceful life pass between the foggy peaks that caress this little town.

Do you need some action? Put on your boots to go into the nearby Garganta Verde, a canyon 400 metres deep, gigantic caves like the Hermitage and even pools in which to take a dunk. We assure you that you will feel small before the force of nature. This is a moderate difficulty trail of 5 km. Remember that to mitigate the environmental impact you must request a permit from Sierra de Grazalema Nature Park visitor centre in advance.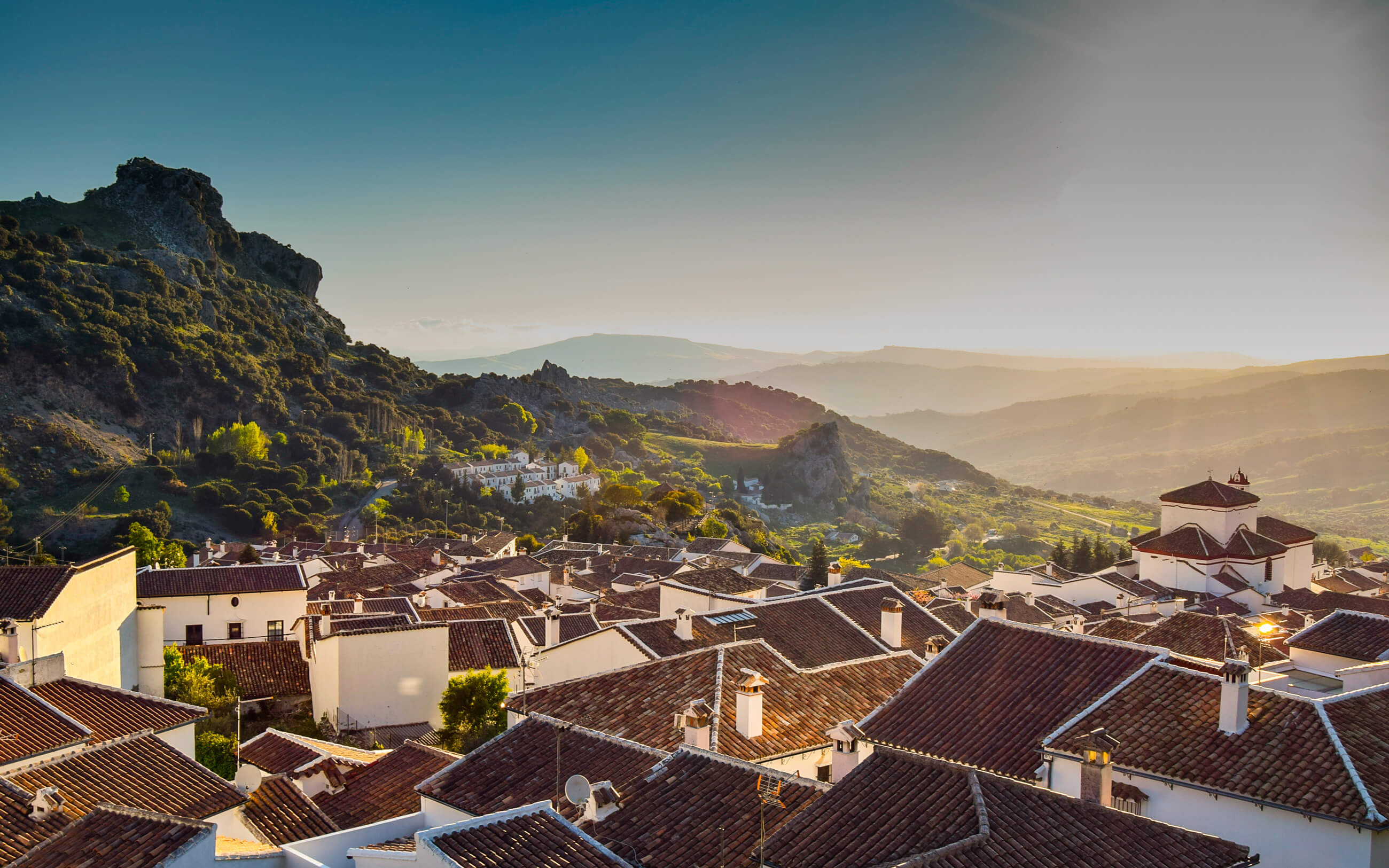 Inserta aquí una nueva sección
Here on earth as in heaven
After enjoying the wildest side of this landscape, continue north to the reservoir of Zahara-El Gastor, right on the edge of the nature park. After the tour your stomach should be demanding its calories, so we suggest a good culinary option of Mediterranean flavours on a terrace overlooking the turquoise waters that are concentrated at the foot of Zahara de la Sierra. It is the restaurant Al Lago, which focuses on fresh seasonal products for meals with a contemporary touch and a menu of good local wines. Divine.

No doubt you've seen that the picture of Zahara de la Sierra, like some white villages, has a castle at the top. Do you have any energy left? This fortress of Nazari origin preserves its keep that can be climbed for a stunning 360 degree view which is highly recommended at sunset. This is an "instagrammable" place and the rest is nonsense.

If the body is already claiming a rest, we recommend the rural accommodation El Pinsapo, with all amenities, terraces and good value for money. Another nearby option is the rural hotel Los Tadeos, with a large pool that you will remember forever. Are you in bed now? Recharge batteries, you have an emotional day tomorrow.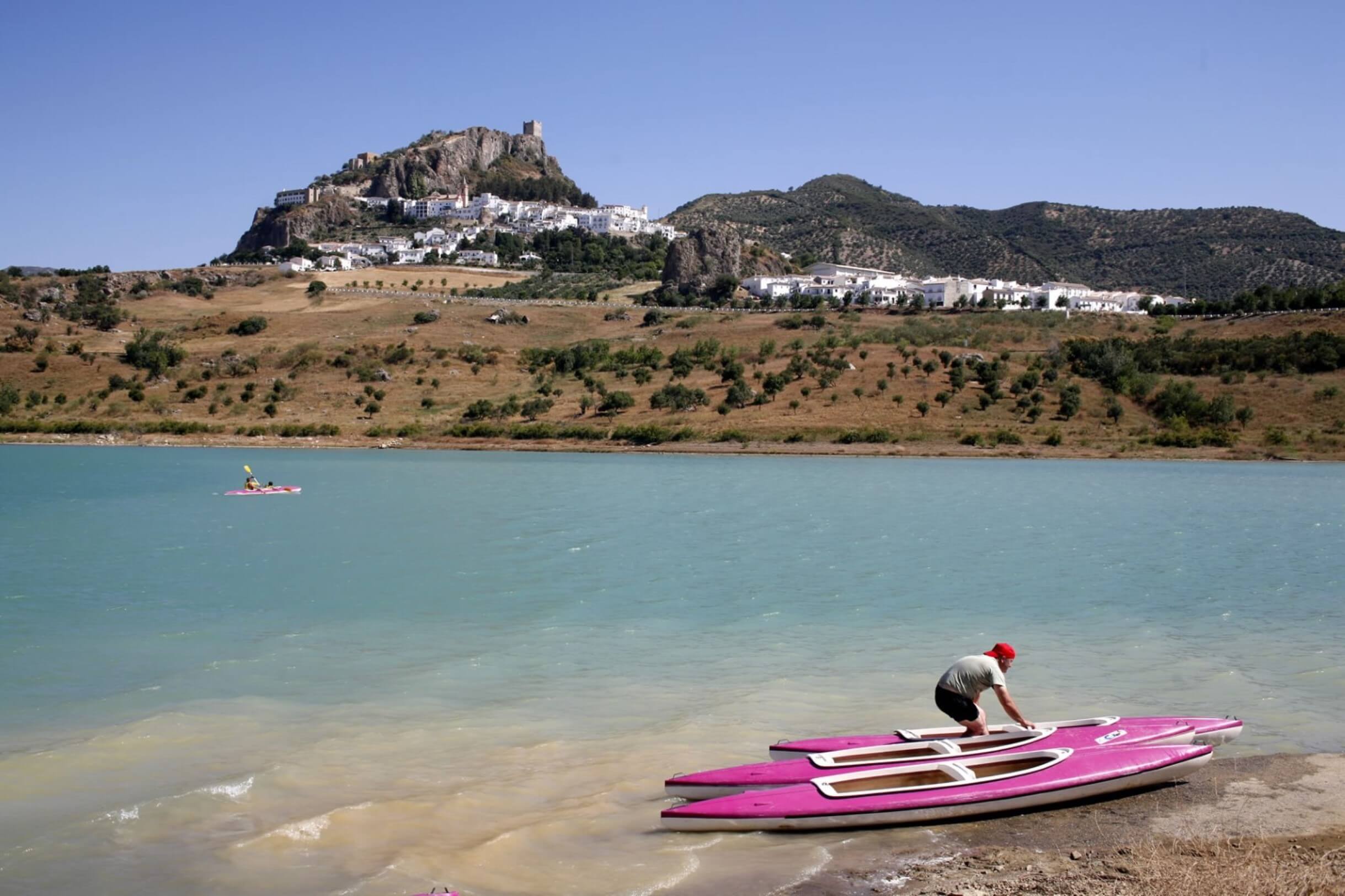 To infinity and beyond
Have you rested and breakfasted well? We then follow the route to Algodonales, a town that enjoys a perfect microclimate to fly most of the year in optimal conditions. Flying Yes, this is a mecca of paragliding and the perfect place for your air baptism. Relax, no prior experience is needed, since in a two-seat paraglider your instructor will perform all the manoeuvres. You just have to enjoy a gliding flight, in soft silence flying through the clouds. With a bit of luck, one of the griffon vultures in the area may even come to welcome you to heaven.

To carry out this activity in a professional and safe way, we recommend Algodonales Parapente, CIVA or Zero Gravity Parapente, all of them local companies specialising in taking you to the highest level, whatever your level.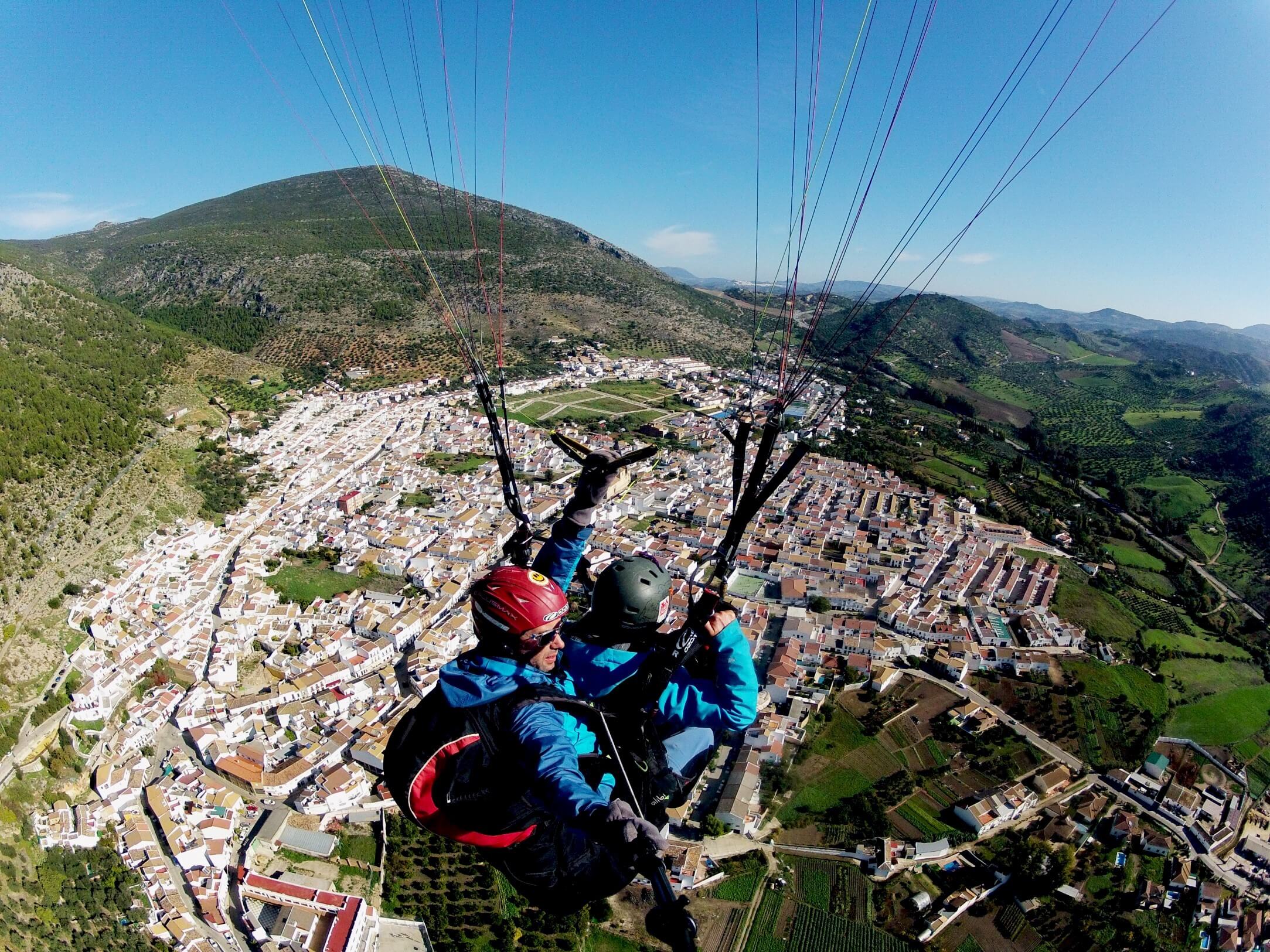 Shelter under rocks
Some say that all white villages are alike. But that's because they have not visited Setenil de las Bodegas, the great rarity. Here its inhabitants took advantage of the rocky ledges of the Trejo river canyon to build their houses. Do you find it hard to imagine? Then think of a large cave and then build a facade at the entrance. Done! In a simple way you have used the minimum of building materials and you will have a house with natural freshness. Yes, here you do not have to spend money on air conditioning.

Once you get there, have a tapa, accompanied by a good wine or cold beer in Cuevas del Sol street, one of the most picturesque and lively in Setenil. Then continue exploring this town embedded in the rock to Cuevas de la Sombra street ... and get ready for a strange effect when the limestone eclipses the sky from the street. Quaint is putting it too low.

We know, after the adrenaline explosion of paragliding, a certain hangover is created in your body. Better and go looking for where to rest. During the walk, we bet you have asked yourself how these cave-houses should be inside, now is the time to discover it! In the El Tajo cottage or in the Un Rincón en la Roca apartment you can sleep sheltered by the stone and with the satisfaction that today you literally caressed the clouds.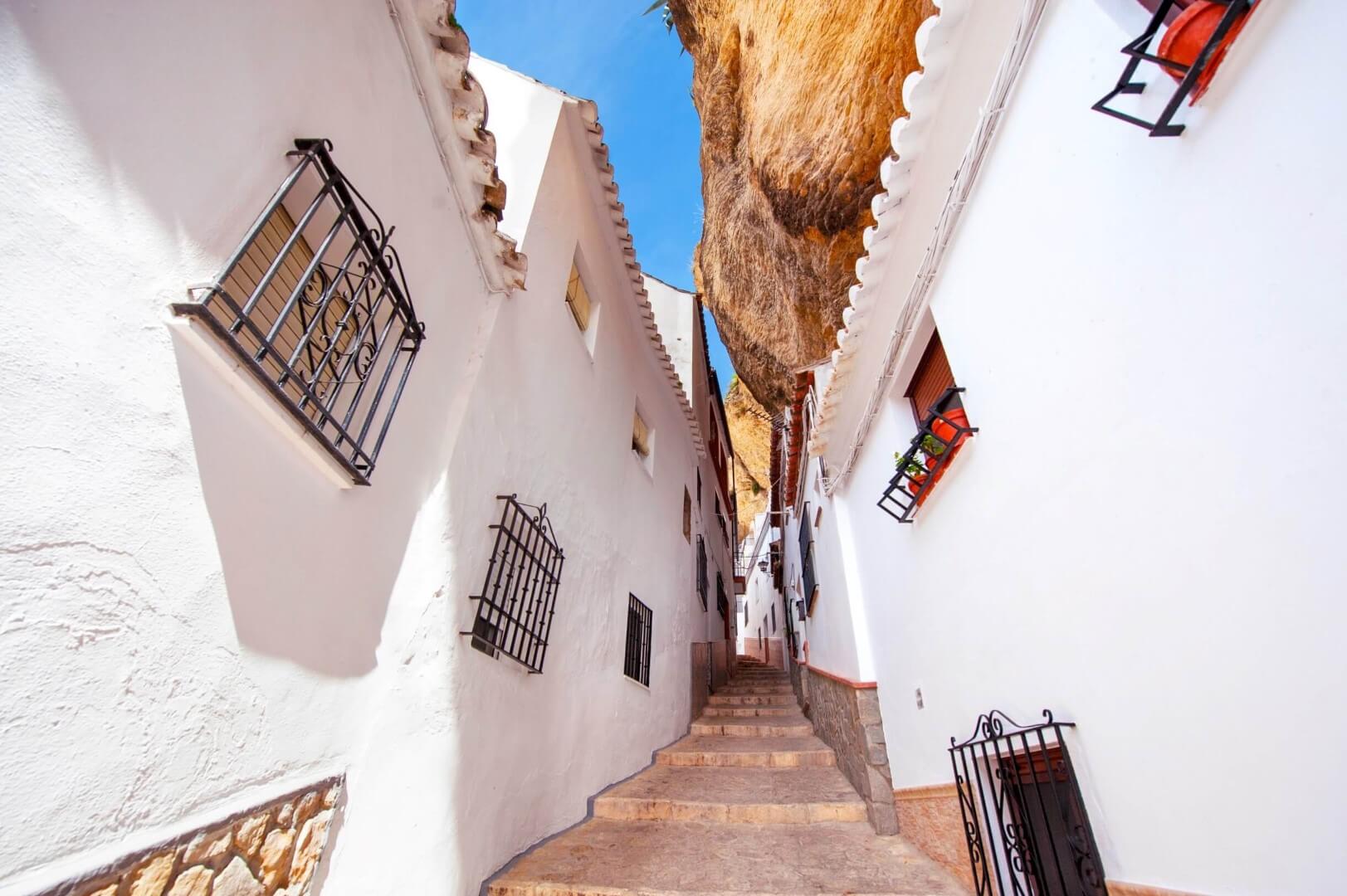 ITINERARY AND ROUTE
Kilometres: 52
Estimated driving time: 1 hour and 25 min.
Recommended number of days: 2
Attractions: Culture, nature, sport.
See route in map: Google Maps