Gira tu dispositivo para una experiencia óptima
1 día
Cultura
Cádiz
Ver mapa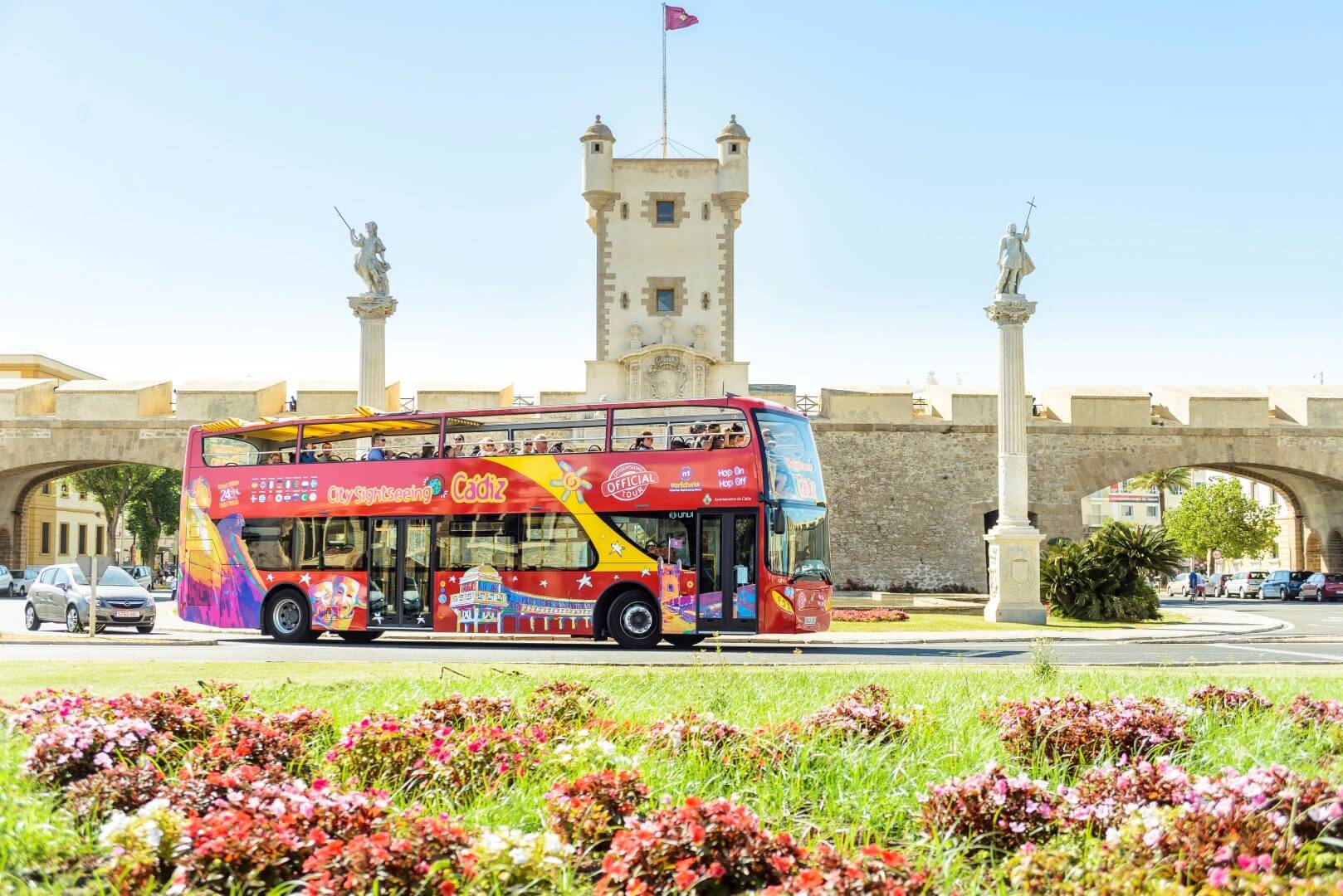 close your eyes and feel the breeze 
On the red convertible bus, people feel like closing their eyes and feel the breeze on their faces. There are many places to visit in Cádiz; it is the capital of the province and the oldest capital city in Western Europe. The trip takes 1 hour and you are told how Cádiz was founded by the Phoenicians around 3,000 years ago. There are many small beautiful squares and elegant buildings so it is worthwhile getting off the bus, having a walk and back to the bus again.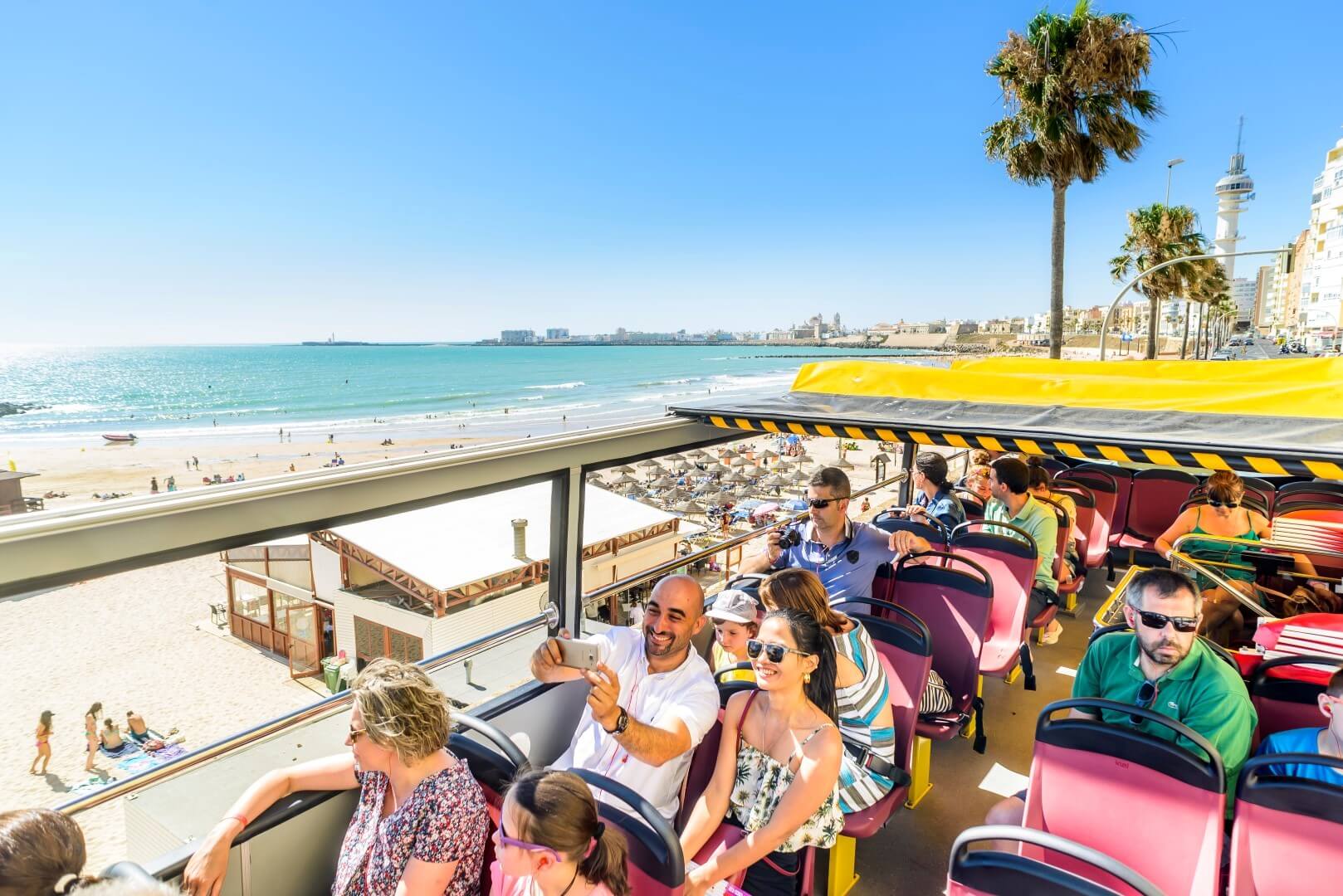 The red bus route
The red bus route starts in the port of Cádiz and there are twelve stops for tourists to visit the Genovés park, Mina square, San Francisco, San Antonio, Mercado de Abastos (food market), the cathedral, San Juan de Dios square or España square.
It is said that it is a city tailored to people, not large not small, therefore the best is to have a walk and discover new places in the historic old town, Paseo Marítimo (seafront promenade) or its beaches.